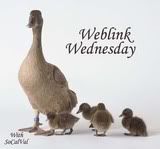 Teacher Tube
is a free site for educational videos. They have short videos for teachers and for students. It is in no way as large as YouTube, but it is also very specific for educational videos, and is a safer environment for kids.
There is one other site like this that I have seen, but you do have to view an ad for a few seconds before watching those videos. On Teacher Tube, the ads are separate from the video screen.
I had a positive experience with Teacher Tube. The first time I visited, there was a Google Ad on the site that I didn't like. It was not obscene, but it was for a fiction book and the picture on the front of the book was not really appropriate for students. I wrote a polite complaint, and in about an hour, I had a very nice reply from the staff telling me how to report such a thing if I saw it again (copy the ad image and email it to them.) That just left me with a good feeling about the site, that they are concerned with keeping it friendly.
Visit
SoCalVal
for more Weblink Wednesday
(Reposted from my HomeschoolBlogger page 6/13/08)