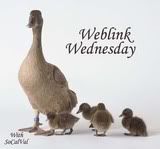 Living Math
My 9yo daughter does not have trouble understanding math concepts, but she does seem to have something against math, if that makes sense. She says she hates it, and cannot understand it, but she does well once she actually opens her book and gets started. I am always looking for anything that will help open the door for her.
And I don't mean only to make math "fun" or play games, but to really open up a sense of wonder. After all, mathematics was created by God, and I know He doesn't mean for us to just suffer through it, but actually see a glimpse of His glory, and to wonder at it, and be amazed!
I have barely even scraped the surface on this site, but it is amazing what I have discovered so far. I started by looking at the book suggestions on this page and this page.
These are actually "living books" about math concepts. We found several at our library, and we're working our way through them.

I am going to start a new series about the things we learn about this concept. I am thinking I will post once a week, and if you want to send me your email, I will let you know when the new posts are up.

I will leave you with two comments my daughter made. After we read a few pages of The I Hate Mathematics Book, she giggled and said, "Well, this is kind of fun." But later on she was more serious and said, "Maybe I could be a mathemetician someday…" Sounds like success to me!