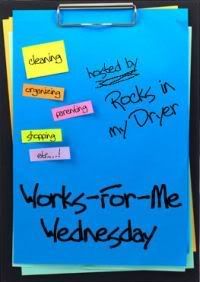 Baking soda has got to be one of the most useful things on the planet. It seems like I am always hearing or reading about a new use for baking soda.
Now I have another one. I read it in
Paula Begoun's
Don't Go To The Cosmetics Counter Without Me.
When you feel like your face could use a little exfoliation, do not reach for something harsh like a ready-made scrub. Instead, put your normal amount of liquid cleanser in your hand, then add about a teaspoon or so of baking soda. Wash your face as usual.
I find that this smooths out the places that tend to get a little rough, but it never leaves my face red or feeling irritated.
And here are more
Works-for-Me
tips!