I was reminded Friday of one of my favorite sites by this post. I commented about some historic sheet music sites, and I thought I would share them here: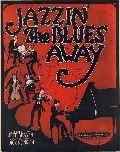 Duke Library Digital Collections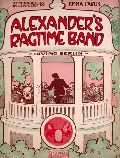 Lester S. Levy Collection

These are great sites for history as well as music. The artwork on the covers on some of this music is beautiful, and can really give you a feel for the era in which it was published. Some of the content is racist, the artwork and the lyrics, so don't turn your kids loose here without discussing that aspect first. I have found that some of the music is a bit out of focus when printing, but it is a minor issue.