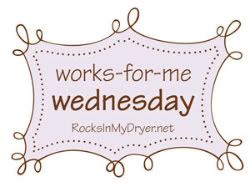 My 9-year-old daughter, Peanut, has been keeping busy cutting out and playing with paper dolls.
I was wondering if other girls really like paper dolls anymore, but now a couple of her friends are loving paper dolls too, so I will recommend these links for free printable paper dolls:
Betsy McCall dolls
Making Friends
Modest Dolls
This is our favorite, because there are so many clothes.
You can have fun by Googling "printable paper dolls" and find your favorites.
We print the dolls on cardstock, and then the clothes on plain paper. Many of these printables do not have tabs printed on them, so you might need to draw them on before your child starts cutting.
My grandma wrote us a story about playing with her paper dolls in 1910. It must run in the family:
"My first memories are when I was four or around that age. Gertie and I found a lot to play with. We used our imagination in those days. We could make dolls from corn cobs and even sticks. We had stick people, glass people (from broken dishes) and an out-of-date Sears or Ward's catalog was special. We had families and they went to church. We made towns from flat rocks, the rocks were their houses. We marked rooms. Christmas was the only time we'd see toys in the stores. I remember how thrilled we were to get to go see the toys."
The catalogs were for cutting out pictures for their paper dolls. I also remember Grandma telling me that when there were no catalogs, they just cut dolls out of whatever paper they could find. My daughter loved hearing about this. She wants me to save some catalogs for her, so that she can try the old-fashioned kind of paper dolls.
*Note: There are books of paperdolls that have punch-out clothes. This might be a good option for younger kids. My daughter is 9, so she has the scissor thing under control. They also make magnetic paperdolls now!