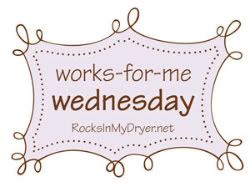 Every so often, for a special occasion, hubby and I like to go to a local university that has what they call Jazz Lab. It is a tiny little venue where you can go and listen to local artists and eat pizza. For a small cover charge, and the price of a pizza and drinks, we get a full night of entertainment. The bands are very good, professional groups. The atmosphere is very nice, and it is smoke-free! The downside is that, although the volume varies, you don't get much conversation once the band starts. We usually arrive about an hour before the first set, so we have time to eat our meal and chat first.
So that's a special night out. For an extremely cheap date, we love to go to the local bookstore and hang out. It is a smaller chain store, and they actually serve free coffee!
This summer, we are planning to take in a couple of free concerts at a nearby park. During the summer, there are often plays, music festivals, and various events that are excellent creative dates.
We are fortunate to have hubby's cousin living close to us. She is 25, and a wonderful, trusted babysitter. Sometimes we do barter with her for her services. My husband helps her with car repairs, and she repays us with an evening or two of babysitting. In return for the next night out, I am going to help her decorate a cake for her best friend.
I would love to hear any ideas for creative and frugal date nights. Does anyone else barter for babysitting?


For more tips, visit Rocks In My Dryer