Sorry I have been so slow posting. I have had camera troubles lately. I though maybe my rechargeable batteries had gone bad, they are over a year old. So I bought some new ones. Turns out, the batteries were probably fine, it is the camera. It is sucking them dry, sitting overnight turned off.
We had a fun day Saturday, though. Here is Peanut's cake.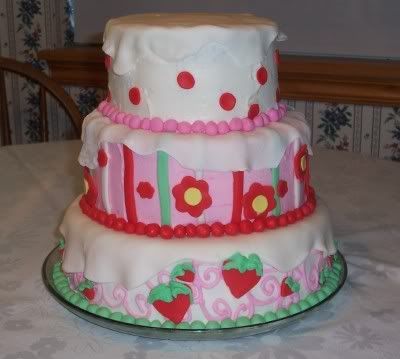 The guys got the trim all painted on the house. Thanks Dad! That has been such a load off Todd's mind. And the house looks really good.
Peanut got a lot of great stuff. She is now the proud owner of a pair of gerbils. I have a picture of one. I am trying to take a picture of the other one. It is hard to get good pictures of them, because they are pretty fast.