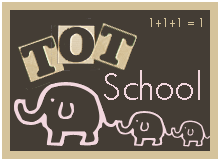 Go here for my Weblink Wednesday post.
This was birthday week for Bubby, who turned two, and I guess I won't call him Baby Bubby anymore. He IS my baby, but he's getting to be such a little kid, I know he doesn't think of himself as a baby. *sniff, sniff*
I was busy, and didn't get a lot of school-y pictures, but I caught a couple, so I will share them. He gets a kick out of playing with this water toy. We got it from Discovery Toys, but that was years ago for the older kids, so I think they must not have it anymore. It is really fun, and we have gotten a lot of play out of it.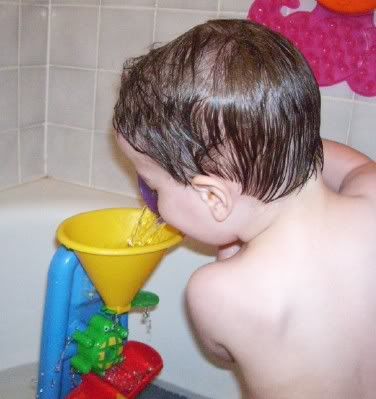 I'm finding that the hour that the big kids are in band is a great time for Bubby and I to hit the library. Here, he has found a puzzle to play with. It is fun to watch him as he figures out a new puzzle, you can just see the little wheels turning in there!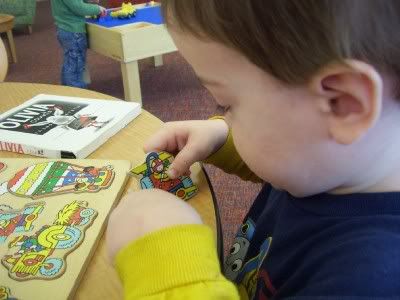 If you want to see his cake that I made, see
this post
.
For more Tot School, visit
1+1+1=1
, and say a little prayer for them, as their family is needing a special touch from God.