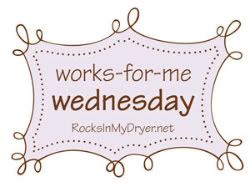 Last year after I lost my freezer contents when the door was left slightly ajar, I purchased a freezer alarm. It saved us last night by letting us know that the door had been left open a small crack. Nothing had happened to the food, except for a tiny layer of condensation that had frozen over a few things on the top shelf.
There is a little sensor that attaches inside the freezer near the back. A little wire runs out and the alarm unit sticks to the outside of the freezer. This unit is preset so that when the temperature inside the freezer rises above 15 degrees, the alarm goes off. It is battery-operated, so it would work in a power-failure.
This type of alarm works best for a separate freezer unit. I don't think most freezers that are attached to a refrigerator get cold enough for it to work. It can be switched off during the times when you are defrosting.
Our freezer is in the garage, and we could easily hear the alarm inside the house. The wire is small, but it does leave a tiny gap in the seal of the freezer. We think it is worth the small loss of energy.