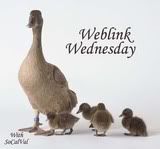 Here is a list I have compiled of all the Thornton Burgess books I could find that are available for free online.
If you have read any of the Burgess stories, I know you have fallen in love with the little characters. We always look forward to hearing about nosy Peter Cottontail, mischievous Sammy Jay, and wise Grandfather Frog. For me, the best thing about them is reading them aloud. The dialog is charming, and I love doing the different voices.
I know that Ambleside Online curriculum recommends some of them, as do other homeschool curricula. They are wonderful stories which teach morals and values while exploring the world of wildlife.
The majority of the Burgess books that you can find online are at Gutenberg.org. There are a few more out there, however, that are not included on Gutenberg. Most of these are not available in text format, because they are scanned images. They do include the color illustrations by Harrison Cady.
Burgess books on Gutenberg.org
Bugess Bedtime Stories
from an old calendar.
The Adventures of Peter Rabbit
Bobby Coon's Mistake
A Great Joke on Jimmy Skunk
The Neatness of Bobby Coon
A Merry Coasting Pary
Paddy's Surprise Visitor
The Three Bears
Reddy Fox's Sudden Engagement
Grandfather Frog Stays in the Smiling Pool
A Robber Meets His Match
Peter Rabbit Proves a Friend
Young Flash the Deer
Additional Link:
Podcast of Old Mother West Wind
by Lori K. Brooke. There are audio versions of some of the Burgess books available at Gutenberg.org and Librivox.org, but I wanted to share these because they are different, and not as easy to find. The woman reading them has a grandmotherly, sweet voice, and there is background music added which gaves them a relaxing, bedtime feel.