Here is my final cake from my class. It was a lot of work, but I am happy about the flowers.
Here is a view of the flowers on top of the bottom cake.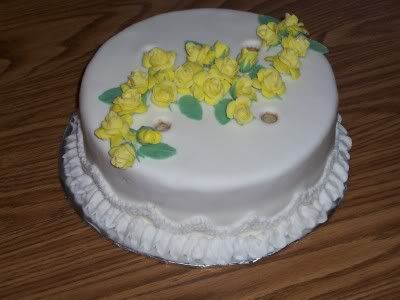 Here is the whole thing put together.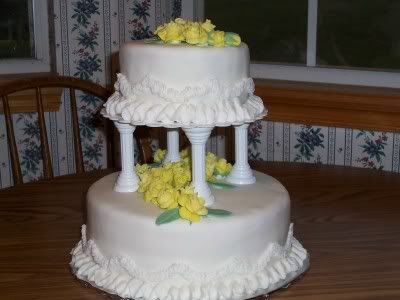 This is also made with the new, good-tasting, homemade fondant. Never use the Wilton stuff out of a box.